Events
Meet us in person at the next event!
Upcoming Events
Past Events
14-16. November, 2023
SPS 2023
Nuremberg
Meet the team behind Pro Mosquitto at this year's SPS. The automation industry's most notable event is the SPS, which features a distinctive approach that encompasses the entire range of intelligent and digital automation. Where to find us: Nuremberg Dates: 14.11.2023 – 16.11.2023 Book an offline meeting with us!
17-21. April, 2023
Hannover Messe 2023
Hannover, Halle 15, Stand F13
High technology and innovative solutions to meet global industrial challenges are the focus of HANNOVER MESSE. The world's leading trade fair for the industry is the only event at which leading companies from the mechanical engineering, electrical engineering, digital and energy industries join forces to showcase solutions for a climate-friendly industry.
8-10. November, 2022
SPS 2022
Hall6, Booth 150A, Messezentrum 1, 90471 Nuremberg
9.11. 9:15-9:35, Hall 5, 260 Forum Hall 5, Dr. Stefan Loelkes will hold a keynote speech on "Pro Edition Mosquitto MQTT Brokers with High Availability."
14-15. June, 2022
Industrieforum Digitaler Mittelstand 2022
Stuttgart, Germany
Cedalo participated in the Industrieforum Digitaler Mittelstand in Stuttgart, which brought together over 400 participants, 70 exhibitors, and 60 speakers. Our team experienced intensive networking, inspiring content, innovative solutions, and products for all things digitization & transformation.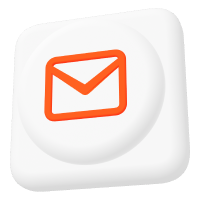 Cedalo Newsletter
Subscribe to join your MQTT and data stream processing monthly digest.