Empowering Everyone to work with Data in Real-Time.
Our Products
Pro Edition for Eclipse Mosquitto
Rely on the pro version of the #1 MQTT broker in the world that guarantees stability.
Connect sensors, devices, and apps flexibly using Pro Edition for Eclipse Mosquitto to establish efficient and secure communication between clients.
Benefit daily from its high availability clustering and stability. Access the modern MQTT web interface to administer and control your broker infrastructure. Leverage its robust MQTT and REST APIs to automate MQTT broker management and prompt tight integration with your IoT setup.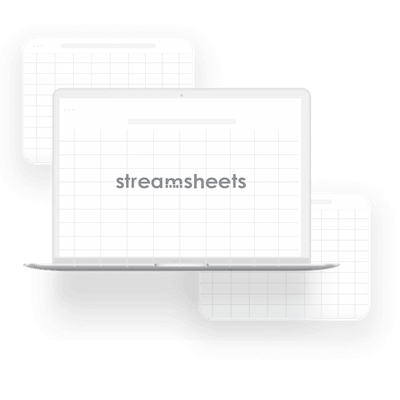 Pro Edition for Eclipse Streamsheets
Process, transform and visualize your MQTT data in the blink of an eye with our no-code platform.
Streamline your data collection and analysis efficiently by aggregating MQTT data from multiple topics and publishing it to a new topic with Pro Streamsheets.
Process and visualize data for single and multiple MQTT topics with Pro Streamsheets. Gain valuable insights into trends and patterns in your data, enabling you to make better-informed, data-driven decisions.
Our Services
Support for Open Source Mosquitto
Reduce the risk of downtime on your commercial projects and get faster resolution of issues.
Improve the reliability of your MQTT broker and minimize the risk of costly downtime by getting early access to patches and bug fixes. Providing you peace of mind knowing that your open source Mosquitto broker is always secure and reliable.
Save time and focus on your core business operations when deploying Mosquitto by using our expertise to deploy, configure and optimize your open source Mosquitto to fit your needs.
With our professional support, you not only ensure the stability of your MQTT broker, but you gain direct access to the team behind open source Mosquitto, who can quickly resolve any issues.
Product updates
Pro Edition for Eclipse Mosquitto
Introducing Pro Mosquitto 2.7

Pro Mosquitto 2.7 here! It includes MongoDB and Kafka bridges, Kubernetes deployment support, a new Audit Trail logging feature, and more.

Pro Edition for Eclipse Streamsheets
Introducing Pro Streamsheets 3.0

Welcome to Pro Streamsheets 3.0! This version include a redesigned user interface, support for MQTT Sparkplug and Protobuf, and more.
About Cedalo
The company behind the Eclipse foundation projects – Mosquitto and Streamsheets.
Founded in 2017, Cedalo has been serving the global development community by standing behind the well-known Mosquitto and Streamsheets open-source projects.
Furthermore, the company delivered the high-quality and industrial-grade product versions of these open source projects to the market and established premium support for them.
Currently, Cedalo is committed to further developing Pro Edition for Eclipse Mosquitto and Pro Edition for Streamsheets to help our clients build and maintain a wide variety of modern software solutions without spending a fortune.
Our Partners
Explore Cedalo products and services now
Check out Cedalo product offerings and see how you can use them for your projects. Request a free trial and get an overview of the features and functionality. Alternatively, get in touch with our team to discuss any technical, contractual, or pricing questions that you have.